Just like many other cleaning business owners out there, you want to grow, make more sales, attract more customers, and gain more profits, right? We all desire to be in a position where we will see our cleaning business grow exponentially, but how does a regular business owner know when the time is right to scale up? Sometimes, scaling can be very risky; if you expand too fast or before you're ready, you can easily over-extend your resources and get into an unprofitable position. On the other hand, if you scale at the right time, your revenue will go up by leaps and bounds.
So, before you go ahead and take that healthy dose of risk by hiring more staff or increasing your business expenditure, you need to be sure that your business is fully ready to grow. If growth is important to you, read on to learn about the 5 key signs you need to watch out for to know when the time is right to scale your cleaning business.
1. You Have a Large Number of Loyal and Repeat Customers That Stick Around
Returning customers are at the heart of any profitable cleaning business – they are the people that have helped you build profits over the years. Excellent customer service equals happy-repeat customers, and happy, returning customers make a thriving business. Having a strong customer base in your janitorial brand is an indication that business is good and worth expanding. Scaling up will help you acquire new customers and give more attention to your loyal clients.
Often, your repeat customers will also bring a steady stream of new leads to your business. In any business, referrals have a higher conversion rate than any other type of lead, so they're a great sign that you're ready to grow and scale up.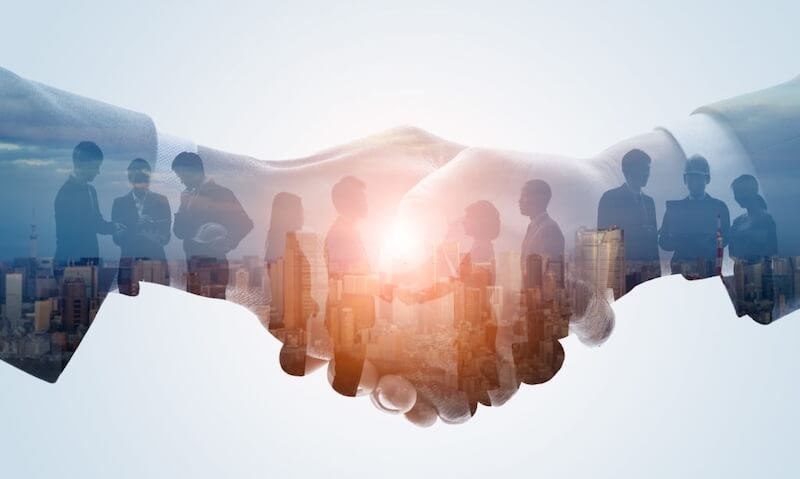 2. You Can Barely Keep Up With Demand
Customer demand is a driving force for sales in any cleaning business. Failure to have adequate inventory, personnel, and resources to meet the constant demand of your customers is a major sign that it's time to scale your business. When clients seek out your competitors or other janitorial service providers to meet their demands, you will lose sales and miss out on profit opportunities.
If you have reached the point where you have more work than you can handle for weeks or months and frequently turn away customers, you are ready to scale, especially if your current time management is top-notch. Also, before you scale your business, wait for some months to be sure that the surge in demand you are experiencing is not a temporary one that is unsustainable.
3. You Have Been Profitable Over a Long Period of Time
You are making enough money and there's money in the bank! Another great sign that you need to start considering scaling up your cleaning company is the fact that you have enjoyed sustained profitability for a while. If the overall financial health of your business has been remarkable for about two or three years and you have been able to sufficiently cover your expenses, you're probably in a strong position to build on that success.
Sustaining your profitability for a while means that a lot of things about your current business model are working, and you should be able to take that model to the next level on a larger scale. There's a high chance that something that's already working for your business will continue to work even if you expand. However, you must be cautious not to scale too quickly.
4. Consistently Exceeding Your Revenue Targets
A business with a steady but stagnant income may not be ready for a rapid, full-scale expansion. If your cleaning business has consistently surpassed its revenue targets quarter after quarter, it's probably time to consider an expansion. If your company can easily meet or exceed financial objectives and reach significant business milestones way ahead of schedule, then it's fine to start speeding up your expansion plans and growth efforts. On the flip side, if your business falls short of these standards, it's probably wise to postpone your plans to scale up.
Also, it's important to know that a few weeks of making big profits or getting a high-paying customer isn't enough for a business to start making expansion plans. Before you lease more equipment, buy new scrubbers, or hire additional staff, you need to slow down to measure your sales activities and evaluate your revenue goals to ensure your cleaning business is truly ready for expansion.
5. The Market Is Growing
The ability to identify a growing market is important in the cleaning industry. Having a big cleaning business doesn't matter if there's no demand for your service. Before you think about expansion, sit back and take a critical look at the janitorial industry landscape in your area. You should only think about scaling up if the size of the market in your location has consistently grown and will continue to grow at an increasing rate. You also need to be sure that your customer base will increase on a regular basis in the coming years.
Little or no competition and a large, relatively untapped customer base will greatly increase the odds of successfully growing your business in your current location. On the other hand, if competition is growing and your customer base is shrinking, it's time to adjust to your sales strategy instead of trying to expand your business.
Do You Think You Are Ready to Go All In and Expand Your Cleaning Business?
Scaling a cleaning business can be a risky undertaking and shouldn't be attempted lightly. Going into it unprepared or with great uncertainty is a recipe for disaster. The best way to minimize your risk is to focus on expansion only when the signs point to success and you are completely invested in seeing it happen.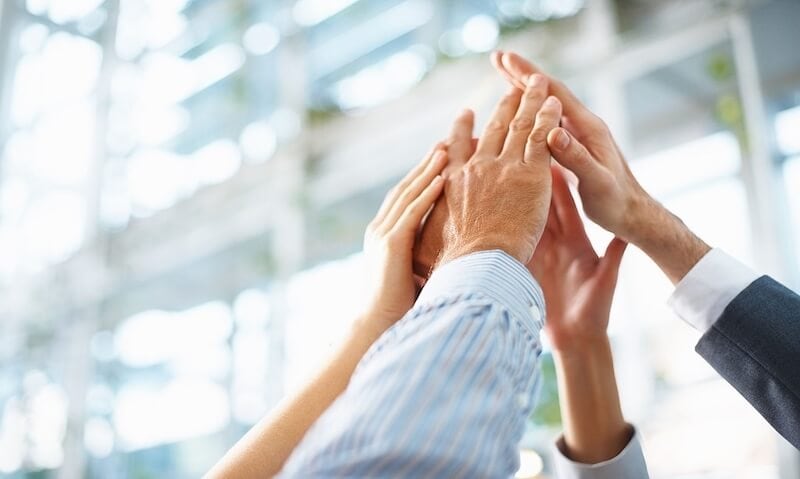 However, if you have a great team that communicates well with each other and can be trusted to effectively handle any problem that comes their way, you can start thinking about scaling up your business. You also need a sustainable revenue model and a clearly outlined plan for growth to scale confidently.
Scale Your Cleaning Business with Corvus
If you own a commercial cleaning business that you are having trouble scaling, a Corvus Franchise might be a great fit for you. At Corvus, our time-tested system, nationally recognized brand, and dedicated teammates will help you achieve your growth initiatives. From training to marketing to sales to collections and beyond, Corvus will take care of the grunt work so you can focus on the cleaning! We have helped thousands of individuals across the U.S. scale their cleaning businesses – you could be next. Learn more about franchising with Corvus here.