In 2004, Corvus Janitorial Systems was born. Since then, we've evolved as a leader in commercial cleaning and franchising. We have provided customers clean, healthy, vibrant workplaces that foster safety and productivity; we believe Corvus can positively impact people's lives.
Equally significant is how our franchise program facilitates our objective to Make Lives Better through business ownership and the independence it provides. Never before has that founding objective – to Make Lives Better – been as salient and as crucial as it is in these uncertain and unsettling times. 
Service
We do whatever it takes to exceed the expectations of our customers and our franchisees.
Excellence
We do challenging work and achieve incredible things. We have high standards. We execute on the details.
Authenticity
We encourage you to be yourself and we embrace everyone for their unique contributions to the team.
Community
We believe in the power of the communities we create and serve, our community of team members and in giving back to the communities we live in.
We're an independently owned, strategic business – forever curious and ready to transform the way cleaning and franchising are done.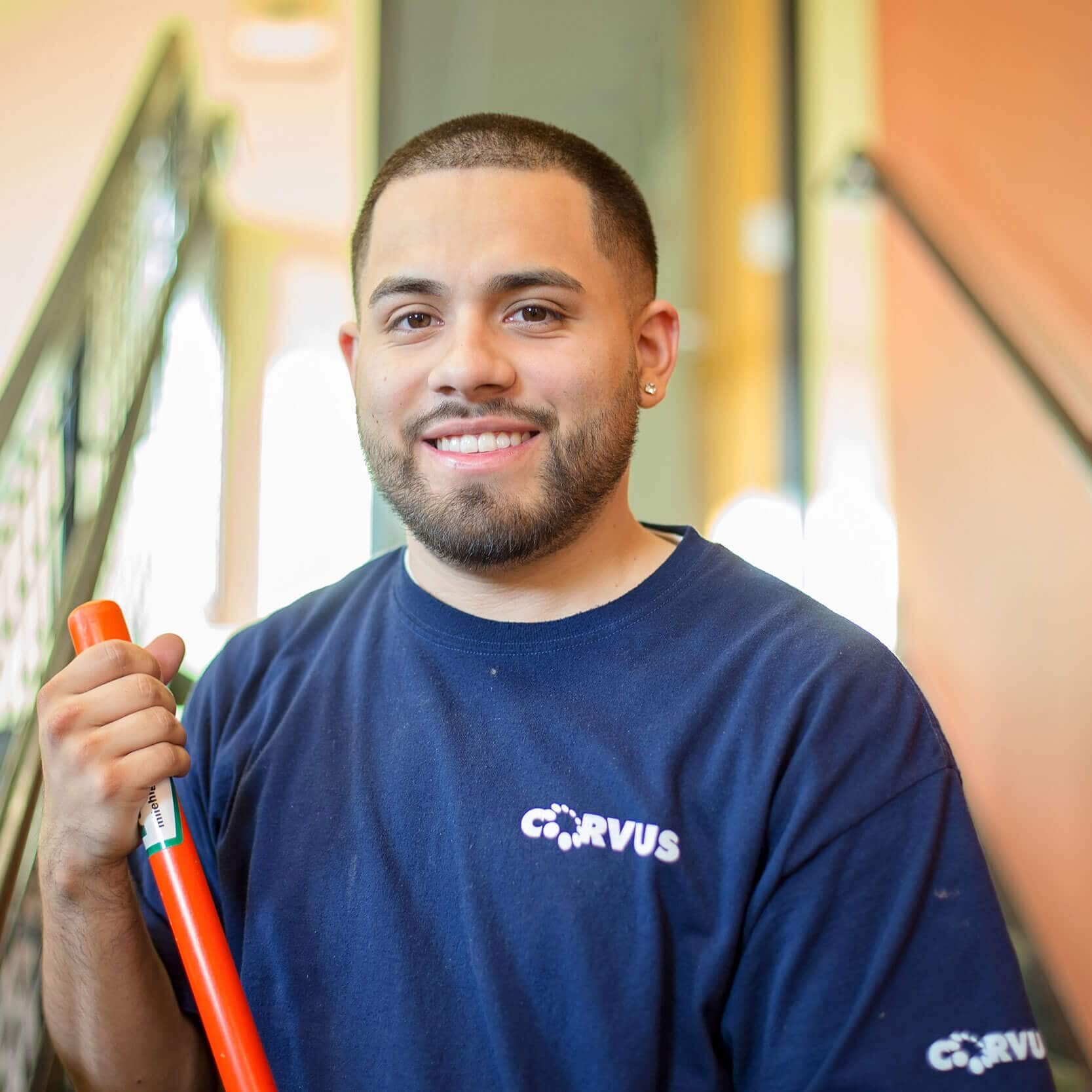 Our success is not only due to the quality of our work; it's down to attitude, our approach and the way we treat our Customers, Franchisees, Communities, and Teammates. Corvus Janitorial Systems has a core belief: Always put people first. Putting people first means seeing your stakeholders as whole human beings and understanding the complexities, opportunities, and abilities that come to work with them every day. 'People First' means everyone matters and you regard people's well-being and success as a priority.
Learn more about Corvus Janitorial >
From our CEO to field reps to franchisees, Corvus functions as one unit, aligned with the core values we have fostered and promoted since our inception in 2004. We believe in work ethic, duty, service, integrity, and relationships, and our actions revolve around those immutable constructs.
Subscribe to our newsletter
Get the latest news from Corvus Janitorial Systems
Subscribe to our newsletter
Get the latest news from Corvus Janitorial Systems