March's Franchisee Spotlight Series features Corvus of New Orleans Franchise Owner Ms. Janise Ventris. Read on to learn more about the standout Franchisee who goes above and beyond to Make Lives Better!
To keep up with the Franchisee Spotlight Series and all things Corvus, follow us on Instagram! @corvus_janitorial_franchising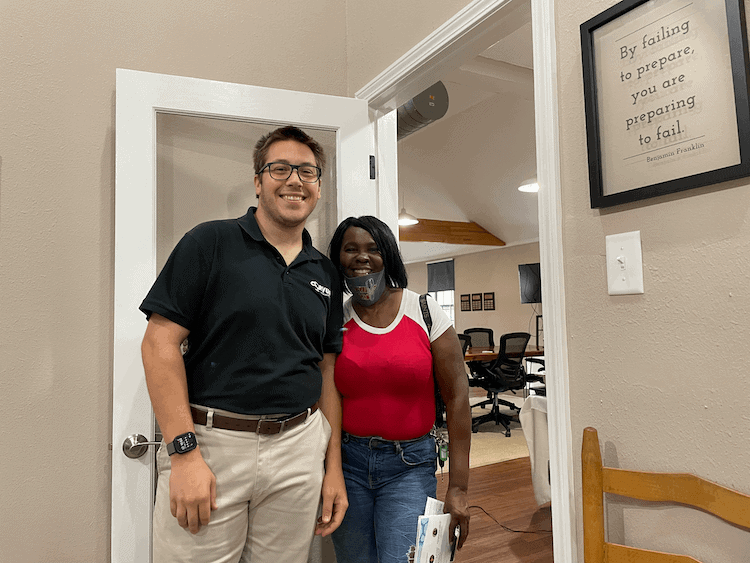 Ms. Janise Ventris, Franchisee of Corvus of New Orleans, is one of the most up and coming Franchisees in her area. She opened her business in January 2021, and in only six short months, she has earned herself the Franchisee of the Month award.
As a very ambitious businesswoman Janise is always willing to take on new accounts. Ms. Ventris cares about each customer that she services, and all of them take notice. The quality of her work is undeniable – she truly goes above and beyond for her customers. Her cleaning performance is highly noted, and all her inspections are either perfect or nearly there.
Ms. Ventris is also an excellent communicator. She is quick to respond to any requests by customers with humbleness and respect and she is eager to make sure that any problems are swiftly resolved. Her bottom line is that she wants all of her customers to be happy that they chose Corvus.
Most impressively, all of her great work is done all on her own! Without a crew to back her up, her work ethic and excellent inspection scores are even more impressive. Sometimes we can't believe that she's a "one woman show"! We are excited to see our business partner thriving and look forward to her continued success and growth.