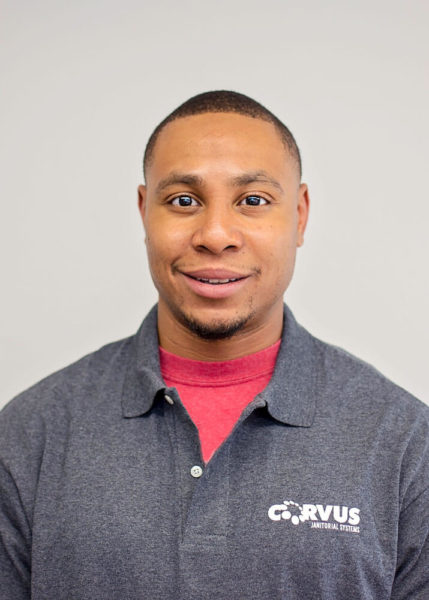 This month, Corvus of Denver was thrilled to present Shedrice Banks, a Denver based unit Franchisee, with its I Will / We Will Citation of Excellence for outstanding, consistent, and quality delivery of service. In addition to his outstanding business track record of customer satisfaction, Shedrice personifies the Corvus Values and embodies the Corvus difference.
Dedicated to his craft, Mr. Banks takes a vast amount of pride in delivering quality, reliable service to his customers. On behalf of the entire Corvus team, our thanks to Shedrice for his leadership, dedication, perseverance and continued commitment to excellence. Resilient entrepreneurs are the key to a successful franchise business, and Mr. Banks exemplifies resilience. The Corvus team wouldn't be the same if it weren't for franchise owners like Shedrice Banks.
We are extremely grateful to Mr. Banks for his years of commitment to the Corvus team, his deeply seeded dedication to quality and his unparalleled work-ethic. Corvus would not be the same without Shedrice; he is an invaluable teammate.
Denver Office:
Local: (720) 287-2964
Corporate: (312) 477-8149
825 E. Speer Blvd. Ste. 100E
Denver, CO 80218