In honor of Black History Month, Corvus Janitorial celebrates entrepreneurs and business leaders of color who have left their mark on the business world. Read on to learn more about Madam C.J. Walker, O.W. Gurley, Janice Bryant Howroyd, and Wally Amos:
Madam C.J. Walker
12/23/1867 – 5/25/1919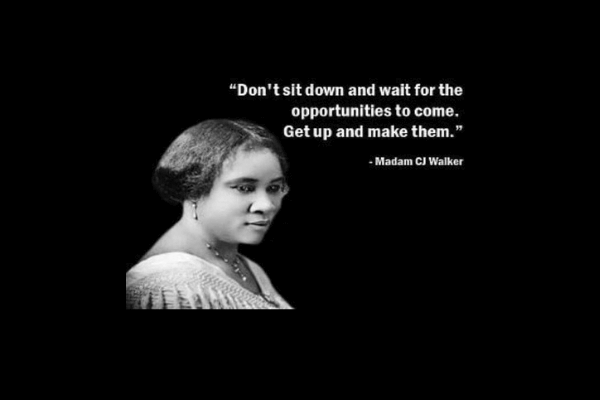 After experiencing hair loss, she began experimenting with homemade treatments and retail hair products. This led to the creation of the "Walker System" of hair care- a line of hair products designed specifically for African American women. She and her husband traveled all across the South promoting her products and demonstrating the Walker System. As profits grew, she opened a factory and beauty school known as the Madam C.J. Walker Manufacturing Company. In addition to manufacturing hair products, the company trained beauticians to become sales representatives, known as "Walker Agents."
With a knack for advertising and an entrepreneurial spirit, the self-made millionaire built a business empire that revolutionized the beauty industry. Madam C.J. Walker donated the majority of her fortune to numerous charities and educational efforts supporting the African American community.
O.W. Gurley
12/25/1868 – 1935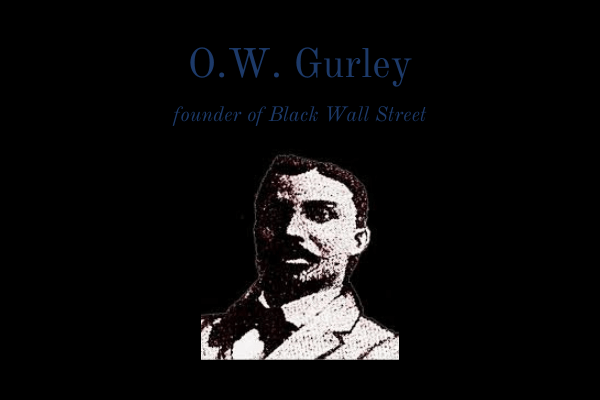 Entrepreneur O.W. Gurley was an African-American landowner and a founder of Black Wall Street.
In 1906, after a brief career as an educator and USPS mailman, Gurley and his wife took part in the Great Oklahoma Land Rush and moved to Tulsa, Oklahoma in pursuit of a better life. Here, he purchased over 40-acres of land in the Greenwood District, soon to be known as "Black Wall Street". After acquiring this property, Gurley opened a rooming house where African Americans escaping the Jim Crow south could seek refuge. At the time, black land ownership was unheard of. Gurley believed that in order for the Greenwood District to truly flourish, the community must come together and support each other's businesses.
Gurley continued purchasing and subdividing real estate that he sold exclusively to other African Americans. Many followed Gurley's example and opened hotels, theatres, beauty parlors, pharmacies, and a variety of other black-owned businesses. This was the foundation of Black Wall Street.
Sadly, the Greenwood District burnt to the ground during the 1921 race war. While these early, black-owned businesses no longer physically exist, O.W. Gurley's legacy of entrepreneurship and investing prevails.
Janice Bryant Howroyd
9/1/1952 – present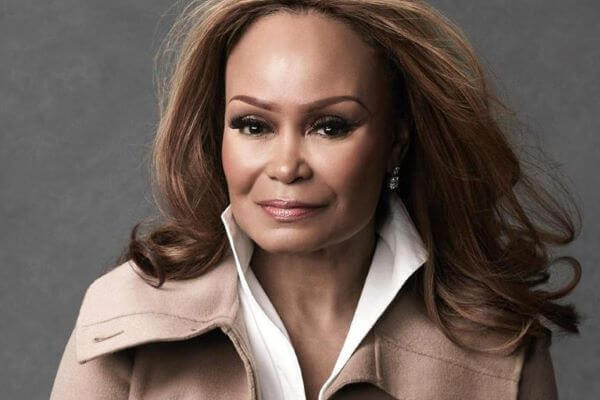 "I didn't have a lot of what people typically have to start a business but I did have a lot of intelligence Sometimes when you don't have anything, you can be bolder than someone who has something and is afraid to lose it."
Janice Bryant Howroyd is the founder and CEO of ActOne- a global, personnel company that "provides employment, workforce management, and procurement solutions to a wide range of industries." Founded in 1978, ActOne is the largest privately-held, woman and minority-owned personnel company in the United States. Howroyd is renowned for being the first African American to found and own a billion-dollar company.
The North Carolina native moved to Los Angeles in 1976, where she worked as a temporary secretary at Billboard Magazine. Two years later, she launched ActOne with $1,500 and a $900 loan. Now, ActOne has over 2,800 employees in 19 countries and serves more than 17,000 clients.
The self-made businesswoman is a champion for woman empowerment and minorities. Howroyd donates a large portion of her wealth to STEM education and is a board member of several organizations- including Women's Business Enterprise National Council, National Utilities Diversity Council, Harvard Women's Leadership Board (just to name a few). In May 2016, she was appointed by President Obama to serve as an Ambassador of Energy.
Corvus Janitorial Systems recommends that you check out her book, "The Art of Work: How to Make Work, Work for You" to learn more about this inspirational entrepreneur and her impressive work.
Wally Amos
7/1/1936 – Present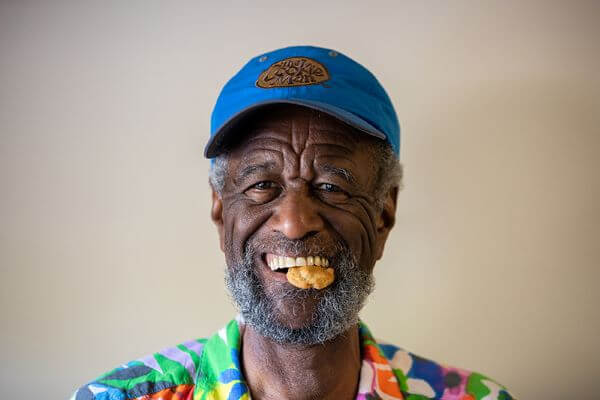 Wally Amos is the renowned founder of the Famous Amos chocolate chip cookie.
After dropping out of high school, Amos's career began at the William Morris Agency (WMA). In 1962, he became the first Black talent agent in WMA history. The talent-agent-turned-entrepreneur is highly regarded for discovering and signing folk-rock duo Simon & Garfunkel. More than that, Amos repped musical legends like Rolling Stones and the Beach Boys.
Amos was making headlines in the entertainment industry, but he never could forget about his Aunt Della's homemade cookies from his childhood. As a way to cope with his stress, Amos began baking them himself. Soon, he became known for those treats from his childhood. Like a true entrepreneur, Amos took a good idea and ran with it. He put his high-profile network and promotional skills to use and in 1975, the Famous Amos was open for business. The Los Angeles storefront turned into an international chain and brand that could be found in grocery stores everywhere.
In addition to the Famous Amos chocolate chip cookie, Amos founded the Cookie Kahuna, Aunt Della's Cookies, and host of the adult reading program "Learn to Read." There is no doubt that the now 85-year-old will be celebrated for the mark he made on American Culture for many, many years to come.
More Than a Month
While February is devoted to celebrating the achievements of trailblazers like Walker, Gurley, Howroyd, and Amos- the central role of African Americans in US history should be recognized beyond just one month. Black History is American History. Celebrate it today, tomorrow, and every day of the year.