Whatever the needs of your facility may be,
the Corvus Team is eager and happy to be of service.
Whether you require a deep clean and thorough disinfection before reopening, a recurring cleaning and disinfecting program, or an exposure disinfection, Corvus has you covered. Reach out today for a free consultation and see how Corvus can help keep your workplace and employees safe and healthy.
Electrostatic spraying is a method of applying a coating, cleaner, disinfectant, or other liquid to a surface by applying an electric charge to the liquid. The liquid is then sprayed onto a surface that is grounded or has a negative electric charge. Surfaces that have already been covered by the disinfectant will repel additional spray, maximizing the efficiency of delivery. Electrostatic spraying provides a full, even coat of liquid across a surface. The droplets will cover the entire visible area, including the underside and backside of surfaces.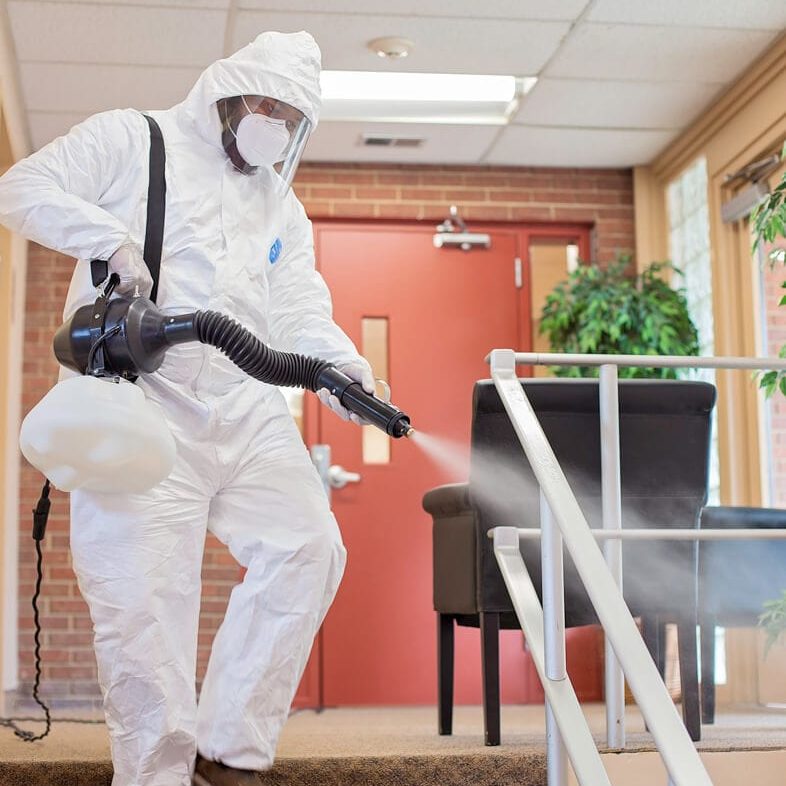 Ultra-Low Volume (ULV) Fogging

ULV fogging stands for ultra-low volume, but don't be fooled. It is referencing the size of the droplets that are produced, not the volume of liquid that is atomized. The size of droplets is measured in microns, with a range from 5-120um depending on the fogger. A pump and blower are used together to atomize the liquid and get it into the air. The smaller the droplet is, and the more liquid used, the more coverage you receive.  We are equipped with ULV foggers that can disinfect large areas efficiently and effectively, ensuring that your facility is safe and providing you with peace-of-mind.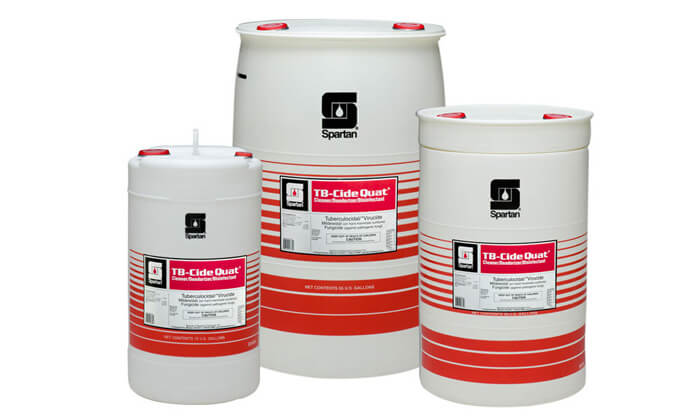 Chemicals to Combat COVID-19
Since most liquids can be used in electrostatic sprayers and ULV foggers, many common disinfectants can be applied using these technologies. For use against COVID-19 specifically, the EPA has released "List N: Disinfectants for Use Against SARS-CoV-2". All of the products on List N meet the EPA's criteria for use against COVID-19. At Corvus, we use hospital-grade disinfectants such as Q.T. Plus and TB-Cide Quat.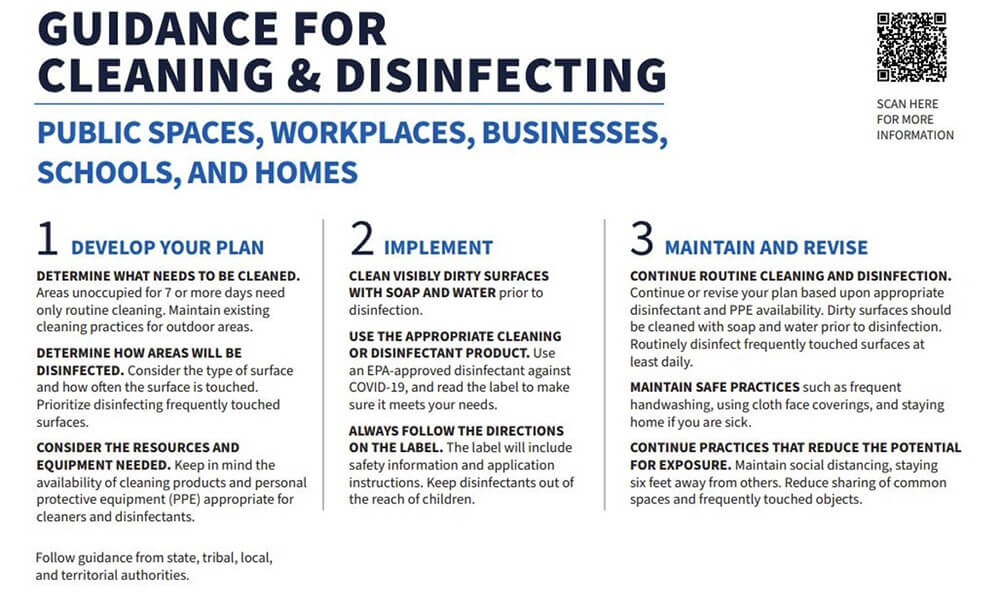 Cleaning vs Disinfecting:
Know the Difference
Though they are often thought of as the same thing, there is a major difference between general cleaning and disinfecting. The intent of cleaning is to remove dirt, dust, and other grime from an area or surface. Cleaning must be completed before disinfecting can occur because germs can lurk in grime and soiled areas. Once an area has been thoroughly cleaned, it can then be disinfected. During the COVID-19 pandemic, disinfection of all areas using EPA approved commercial grade chemicals is vital to keeping workplaces clean and to curb the spread of the virus in our communities.