Starting a Cleaning Business 101
Looking to start your own cleaning business but don't know where to begin? Download our free guide Starting a Cleaning Business 101 to get expert advice and tips on how to set your business up for success!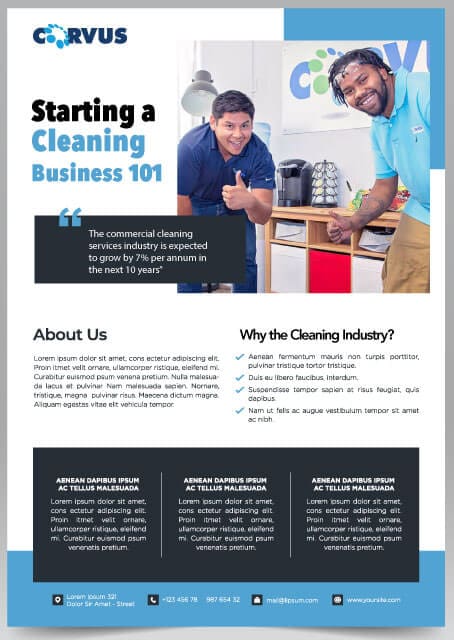 Learn about the following topics
Startup Costs
Learn about the different types of supplies and equipment you'll need to get started.
Getting Contracts
Get advice on the best sales channels to use to find and land new cleaning contracts.
Marketing & Branding
Find out what it takes to get your name out there and start generating leads.
Pricing
Learn how to price your cleaning services to meet your and your client's needs.
Facility Selection
How to decide what types of facilities to target for your business.
Billing & Collections
Find out how to structure your billing and collections process to maximize revenue.